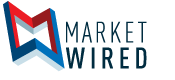 Total Corporate Funding in Global Solar Sector Comes to $7.1 Billion in First Nine Months of 2017, Reports Mercom Capital Group
Large-scale project funding crosses $10 billion in 9M 2017
/EINPresswire.com/ -- AUSTIN, TX--(Marketwired - Oct 10, 2017) - Mercom Capital Group, llc, a global clean energy communications and consulting firm, released its report on funding and merger and acquisition (M&A) activity for the solar sector in the third quarter (Q3) of 2017 and the first nine months (9M) of 2017.
Full report: http://bit.ly/MercomSolarQ32017
Total corporate funding (including venture capital funding, public market and debt financing) in 9M 2017 was lower with $7.1 billion (B) raised versus 9M 2016's $7.5B. There were 143 deals in 9M 2017 versus 125 in 9M 2016.
Chart: Solar Corporate Funding Q32016-Q32017
Corporate funding in solar in Q3 2017 grew 74 percent to $2.4B in 45 deals over Q2 2017's $1.4B in 37 deals. Year-over-year (YoY) funding fell 19 percent versus $3B in Q3 2016.
"Debt financing activity outside of the U.S. helped bump up corporate funding in Q3 as financing activity in the U.S. was muted ahead of the Suniva anti-dumping case decision," commented Raj Prabhu, CEO of Mercom Capital Group.
Global VC funding (venture capital, private equity, and corporate venture capital) rose seven percent in 9M 2017 to $985 million (M) from $925M in 9M 2016.
Chart: Solar VC Funding 9M2013-2017
In Q3 2017, solar VC funding doubled to $269M in 23 deals versus $128M in 23 deals in Q2 2017. 72 percent went to solar downstream companies ($193M in 13 deals) in Q3 2017.
Q3 2017 Top VC deals: $100M for CleanMax Solar; $56M by Sunseap Group; $21M by Sol Voltaics; Ampt's $15M; and Ubiquitous Energy's $15M. 35 investors participated in solar funding in Q3 2017.
Solar public market funding fell 12 percent to $1B in 9M2017 versus 9M 2016's $1.2B.
In 9M 2017, debt financing was $5.1B in 51 deals versus 9M 2016's $5.4B in 55 deals.
Q3 2017 top debt deals: Greenko Energy Holdings's $1B in green bonds; Cypress Creek Renewables got $450M from Temasek.
9M 2017 announced large-scale project funding saw $10.2B raised for 117 projects. In Q32017, $2.8 B went to 36 projects.
Chart: Solar Top 5 Announced Large-Scale Projects Funded Q32017
Announced residential and commercial solar funds totaled $2.2B in 9M 2017.
9M 2017 had 58 M&A transactions versus 48 transactions in 9M 2016. There were 18 solar M&A transactions in Q3 2017 versus 11 in Q2 2017.
161 large-scale project acquisitions in 9M 2017 totaled 14.6 GW versus 145 totaling 7.1 GW in 9M 2016.
Chart: Solar Top 5 Project Acquisitions in Q32017
Mercom tracked 296 new large-scale project announcements in Q3 2017 totaling 15.7 GW.
Full report: http://bit.ly/MercomSolarQ32017
About Mercom Capital Group
Mercom Capital Group is a global communications and consulting firm focused on clean energy. Mercom produces funding and market intelligence reports covering Solar and Battery Storage/Smart Grid/Efficiency. Mercom advises cleantech companies on new market entry, custom market intelligence and overall strategic decision-making. http://mercomcapital.com.
Powered by